There are so many secrets of Alto Garda regarding historical and cultural figures who have stayed here. We'll tell you about three of them!
Garda Trentino is a land that has always inspired the greatest writers and poets thanks to its wonderful contrasts: kissed by the Mediterranean climate in an alpine setting, embraced by imposing mountains and bathed by the crystal clear waters of the largest lake in Italy, loved in the past and present, now as before.
We want to tell you about stories and anecdotes from the past: the most secret, the least known to most people and, for this reason, even more fascinating.
Professor Franco Farina, who has been actively collaborating with Garda Trentino for years, will help us to tell our story.
You can also jokingly call it "gossip of the past" and, perhaps, precisely for this reason, even more interesting. We will tell you about three of these little-known stories. But let's wait to find out if you already knew about these curiosities, or if you know any others, in the comments to this article.
Let's start!
# Goethe's arrival. How did Wolfgang Goethe arrive on the shores of Lake Garda on September 13, 1786? Until a few decades ago, says Prof. Farina, the poet was thought to have arrived in Torbole by carriage through the so-called "Vecchia Nago", opened in the 1770s, which, in the second half of the nineteenth century, became the "road of the Forts". Goethe does not say exactly how he arrived at Lake Garda, but the keen observations of the characteristics of the landscape, contained first of all in the Diary for His Friend Charlotte and in the Italian Journey, published thirty years later, tend to exclude that the poet could have descended with a fast vehicle along the "pontara" of the "Vecchia Nago" and support the hypothesis that the descent took place on foot along the ancient winding paved road down through the Valletta di Santa Lucia, until a short time earlier the only road connecting Nago and Torbole, therefore a road of enormous importance for those who were coming from the North and were going to Benàco.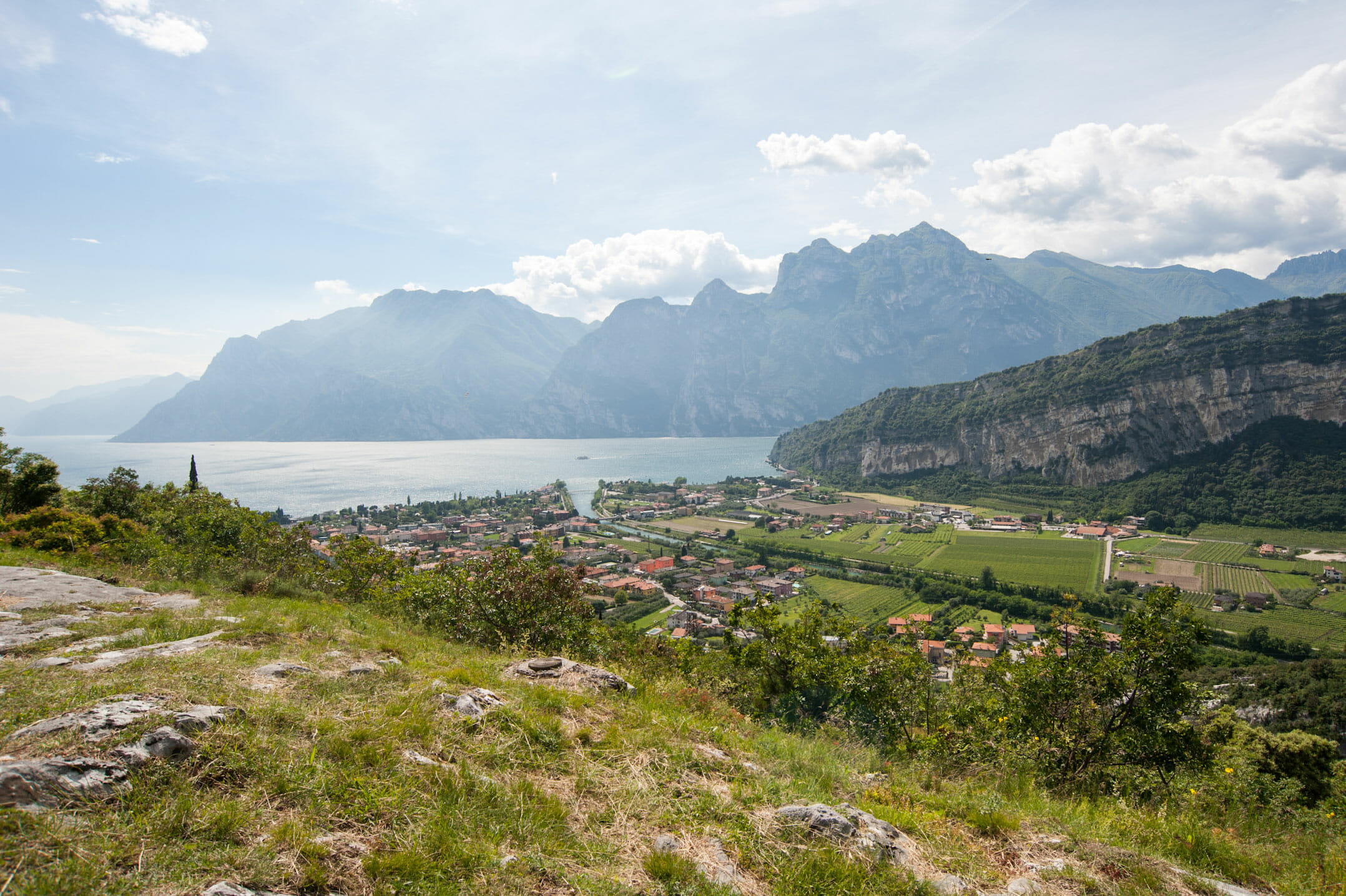 # Kafka and Via Marocco. Professor Farina tells us that the picturesque alley of Riva del Garda must have fired the imagination of the thirty-year-old Franz Kafka on his second stay in Riva, between September and October 1913. This alley – very well camouflaged in Piazza Benacense – must have inspired the Prague writer's story conceived and set in Riva, Der Jäger Gracchus – The Hunter Gracco (1917), where he writes: "An elderly gentleman in a mourning top hat went down one of those narrow, steep little alleys that led to the harbour" [the elderly gentleman was the Mayor of Riva who was going to welcome the hunter Gracco: gracco – in Czech, Kavka (!) – is a bird of the Raven family]. Was it by chance that the Riva brothel was located precisely in Via Marocco? Both in Prague and in his travels (Milan, Paris …) Kafka, often accompanied by his friend Max Brod, did not disdain to visit those places. In 1909 he noted in his Diary: "I passed by the brothel, almost as if it were the home of a loved one."
#Rilke in Arco. Rainer M. Rilke's walk through Arco and its environs. Was he alone or in sweet company … that of a ghost girl? It is no mystery that Rilke often conversed with invisible interlocutors. This was already the case with the young Rilke who, twenty-two years old, stayed with his mother in Arco, between March and April 1897, while suffering from neurasthenia. On that occasion, as chance would have it, he met Mathilde Nora Goudstikker, whom he had met in Munich in her sister's photographic studio. This was the setting for Rilke's first "crush" (he would know his great love, Lou Salomé, a little later). But a crush which remained platonic: ironically, Matilde would soon be leaving: there was little time left to devote to tenderness. But Rilke would feel her next to him, an ideal guide for the whole period he spent in Arco. In the letters he regularly sent her in Munich, he spoke to her as if she were accompanying him on romantic walks to the Castle of Arco: he dedicated never published verses to her: "We silently held each other's hand. / In your eyes a dream-like light […]." (translation by Franco Farina).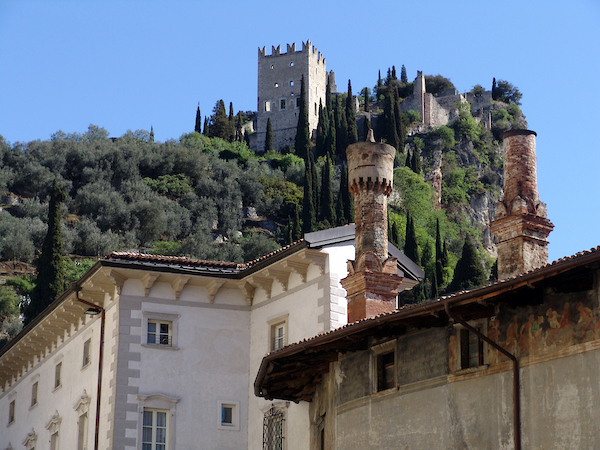 The multifaceted Professor Farina has enchanted us with these and other stories, such as the one in "Segreti del Garda" (by Tullio Ferro, Neri Pozza, 1994) where on page 167, there is the anecdote concerning the ingenious rescue in a sack, making him seem a plague victim (there was the plague epidemic!), of the Milanese leader Niccolò Piccinino from the Castello di Tenno besieged by Venetian enemies (Machiavelli, Istorie Fiorentine, V, 23 talks about it).
The professor assures us that there are many other stories, legends, myths and curious anecdotes concerning Garda Trentino. And we, just like at school, remain enchanted and go back to being a bit like children, dreaming of a past that no longer exists, but which is revived, more vigorous and exciting than ever in the pages of the greatest masterpieces in human history.