Freedom, unspoiled nature, large green areas where you can practise the most exciting outdoor sports in complete safety. Where is it? In Garda Trentino!
A Nature that embraces, protects, pampers. This is the nature that you will find here in Garda Trentino.
Immense green spaces, very well-kept cycle paths, mountain paths to challenge on a mountain bike or on foot, peaks to climb, waves to ride
In Garda Trentino, life and holidays go hand in hand with nature, they live in perfect harmony with it.
Precisely for this reason, this destination is the undisputed home of outdoor sports, a paradise for all the fans of outdoor life, nature, activities to be experienced with "the sun on your forehead" that you can try alone or with your family , suitable for small champions and beginners, for professionals or for those who experience every day of their holidays as an adventure.
In this way you will discover a land suspended between the sky and water, between infinite views, panoramic excursions, golden sunsets and pink sunrises.
Ride the wave of the… lake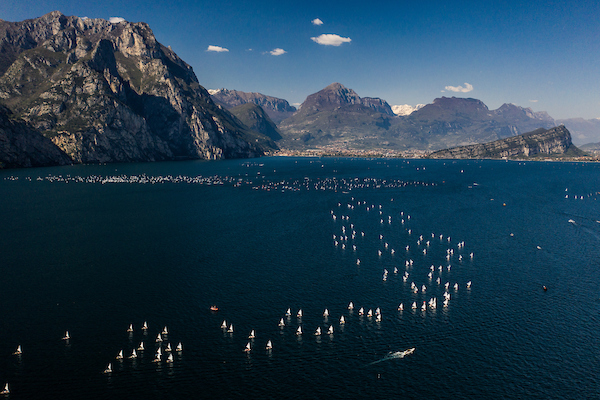 Water sports are among the most exciting outdoor activities to try on Lake Garda Trentino. Here, the sport "par excellence" is windsurfing. Alone, on your board, braving the wind with the sun kissing your skin. An emotion that cannot be described but only … experienced, try it! To guide you, there are many schools and sports centres for windsurfing, sailing and other water activities, which will be able to give you the best advice, provide you with the equipment and all the useful tips to experience with emotion and great safety the many "water sports" that are available. And, if you are a fan of sailing, you could take the opportunity to attend the international regattas that take place right here every year (thanks to the excellent climatic conditions) attracting champions from all over the world to Garda Trentino!
However, not only windsurfing and sailing. There are many other water sports such as the gentle SUP, canoeing, scuba diving or a simple swim in the crystal clear waters. And, if you love adrenaline, you cannot fail to also try a super exciting outdoor activity such as canyoning. Diving, crystalline natural swimming pools, rocks shaped by water over the millennia. What emotions!
Many activities which, in the immensity of the lake and in the freedom of solitude, will make you experience the pleasure of immersing yourself in nature and a little bit in yourselves.
As strong as … the Dolomite rocks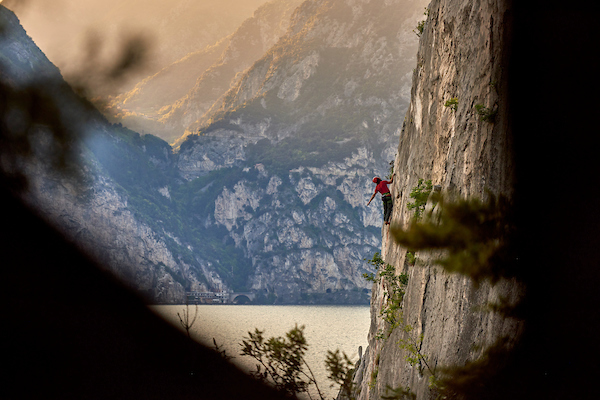 Garda Trentino is to be … climbed! Another activity par excellence of this area is climbing. Here, great champions such as Adam Ondra, Stefano Ghisolfi and many others have literally made Garda Trentino their home, their own natural gym.
Want to climb safely? This is your ideal destination. Arco is world famous for sport climbing. The reasons? The limestone rock, rich in holds, which seems shaped by nature to be climbed. The always mild and breezy weather in summer (you never suffer too much from the heat!) And a winter which is never harsh, allow you to climb all year round. Here you will find cliffs that are perfectly maintained and constantly secured and, we are sure, you won't find a better place in the world to approach the vertical world or to improve yourself. The vie ferrate or fixed-rope routes are among the most popular activities in Garda Trentino, here you will find routes equipped with metal cables, ladders, rungs and other fixed anchors, wooden walkways and suspension bridges all with spectacular breathtaking views!
Pedalling with a view of the lake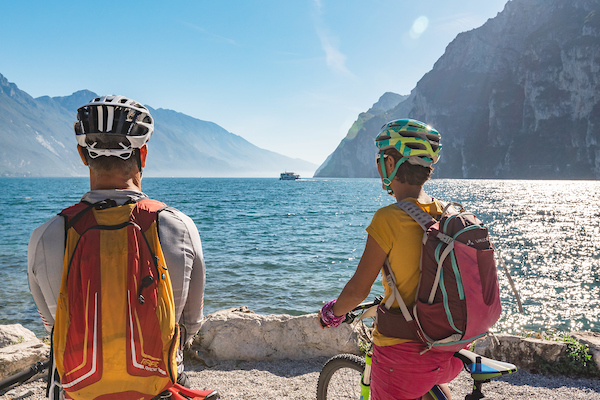 Can you imagine anything more exciting than a bike ride with the wind caressing your skin, the sun that warms you but is never too strong and a lake that shines like a diamond? This is what you will experience on a summer day in Torbole sul Garda or Riva del Garda. Or with a mountain bike you could challenge the slopes (the less trained can choose an e-mtb) and get to Lake Tenno, San Pietro, Punta Larici! From here it is impossible not to take a selfie with a breathtaking view behind you. In facing the challenge of surpassing yourself with a demanding climb you will be mixing adrenaline, heart, passion and also the certainty that there, immersed in nature, breathing freedom deeply, you have never been so safe.
Running towards freedom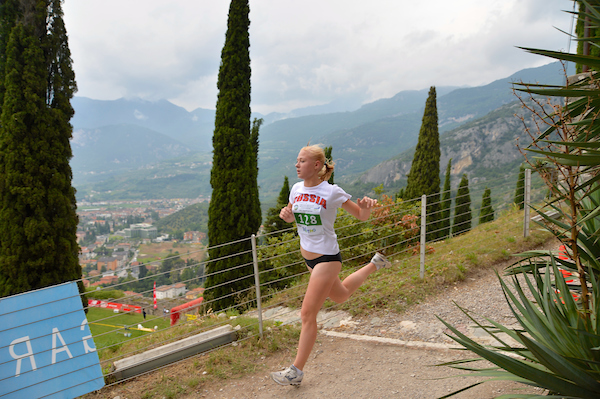 Runners and trekking enthusiasts or those who simply love long panoramic walks will find an idyllic destination for their holidays in Garda Trentino, starting from the ambitious GardaTrek project that is, three circular itineraries to be covered in stages. The first, the low loop or the low crown, has a total of 33.50 kilometers for 2 stages, the medium loop of 73.20 for 4 stages and the top loop or the high crown has a total of 90 kilometers for 7 stages.
Among the walking trails that we recommend, mention must be made of the most famous, the Ponale. Adored by Franz Joseph, Emperor of Austria, loved by incurable hikers, the Ponale is the most famous route in Europe and perhaps the most photographed. Going up from the centre of Riva towards the Valle di Ledro one feels a succession of emotions: ancient galleries, green glimpses that mix with the cobalt blue of the lake. One doesn't feel any tiredness, the surrounding beauty makes any effort worthwhile. And then the Busatte-Tempesta with its cantilevered iron stairways on the lake, the simple lake promenades or that "urban trekking" among the alleys of ancient villages such as Torbole sul Garda, the Habsburg Arco, the elegant Riva del Garda.
Whether you bring the equipment with you, whether you want to hire it here in the many centres and schools or why not, if you want to buy it in specialized shops, in Garda Trentino you will find everything you are looking for in order to have an outdoor experience in total safety in the name of just one byword: happiness.
Foto di Copertina @Mattia Bonavida