Garda Trentino reopens its doors and does it in the best possible way: welcoming its tourists once again and making them feel more protected and safer than ever
It is finally time to start dreaming, exploring, travelling again: it is time to be reborn! And the most important thing is to be able to do it in complete safety and tranquillity.
Garda Trentino has always been a place that makes wellness and outdoor activities a lifestyle
The many paths for hikers of any level, the paths to experience on a bike, the woods with their scents of resin and wood, the cliffs to climb and the waves to surf and tame in a sailing boat. Garda Trentino with its Mediterranean climate and the sun that kisses it many days in a year is a completely safe and healthy destination. On the other hand, even in the past its fame as Kurort made it famous both throughout the Austro-Hungarian Empire and in the neighbouring Kingdom of Italy.
Now as in the past we want to protect all our visitors and make them feel "at home" and, from this year, with a little more attention in order to enjoy their holidays in peace.
#Safe holidays starting from your sleeping accomodation
In Garda Trentino the sleeping accomodation (from hotels to flats to campsites) they immediately equipped themselves to guarantee the highest safety standards required by current regulations. Sanitized accomodation at every change of occupant, sterilized linen, workstations in common areas equipped with gel to sanitize one's hands and qualified staff ready to help and inform you in the best possible way.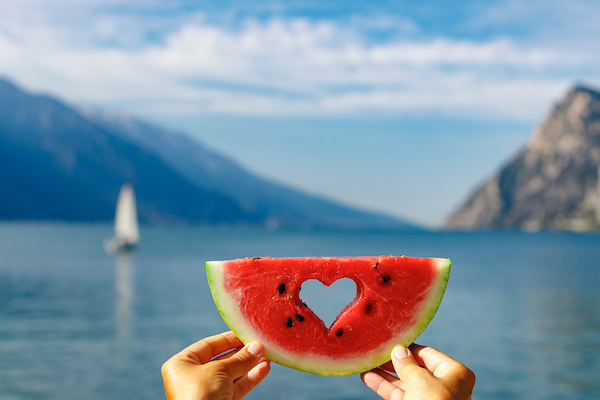 Whatever accommodation is most suitable for your holiday, here in Garda Trentino you will find the same welcome as always and a great desire to ensure you have carefree enjoyment!
#The same gastronomic delicacies at km 0 to be enjoyed as usual: the Food & Beverage services adapted to the current situation
To minimize the risks, we have adapted all the processes relating to the ordering, preparation, delivery, consumption and payment of food & beverage services in all establishments.
• Supplier certification: the strictest safety protocols are applied in the procurement processes.
• Food safety: product handling and human contact are reduced to a minimum both during preparation and during delivery: in the case of delivery, disposable packaging is used.
• Whether you choose a take away or a delivery or to have lunch or dinner directly in the restaurant, you can be certain of two things: quality and safety.
Outdoor experiences: it's time to live in the open air:
In the midst of nature, you know, the word "distancing" comes naturally. Immersed in the woods, along the cycle paths facing the lake, on foot or by bicycle or perhaps in the middle of the lake on a SUP board caressed by the wind. It'simpossible not to feel protected and "pampered" by a nature that in Garda Trentino gives the best of itself.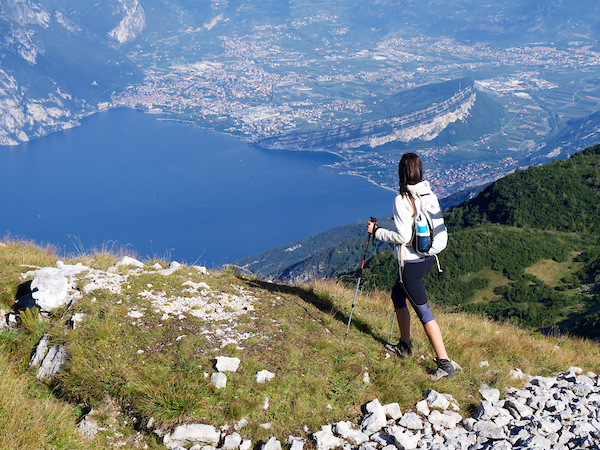 Here you can freely breathe deeply immersed in the green of the woods and the blue of the lake and the mountains of Garda Trentino will become the perfect scenario for dynamic holidays in safety.
Do you want to hire a bike, a sailboat or sports equipment? Do not worry, all sports centres, schools and specialized shops will sanitize any type of equipment after each use: from bikes to windsurfing to climbing harnesses. Zero risks, zero concerns, a thousand-fold happiness.
Rules to enjoy this year's holidays to the utmost? Simple, small, effective. Sanitize your hands whenever possible, respect the inter-personal distancing of at least 1.5 metres, wear a mask to protect yourself and others.
Let joy and happiness be the leitmotiv of a holiday in Garda Trentino that has never been so safe.
Foto copertina @Jacopo Salvi