If you're feeling nostalgic for the lake, don't you worry! This year, the magic of Christmas rhymes with Garda Trentino and lots of ideas for experiences and gifts to put under the tree!
Lights that create a Christmas ambiance, festive decorations that bring joy to your home, the pleasure of sitting around a table with all your loved ones.
Christmas is really the most magical time of the year. A time when we can delight in the little joys of life and rediscover the warmth and pleasure of staying home.
Although grown-ups no longer believe in Santa Claus, they still share one of the most exciting moments of Christmas that little ones do: unwrapping gifts. If you'd like to put a place you love – Garda Trentino – under the tree this year, we'll help you experience the lake from your home with emotion, aromas, flavors, and delicacies from this strip of the Mediterranean surrounded by the Alps.
Ready to start Christmas shopping?
#GIFT IDEAS for bon vinvant
Troticoltura Armanini. Christmas is also the love of eating and, if the scent of the lake makes your mouth water, how about an appetizer with some delicious trout speck? Troticoltura Armanini offers a tasty smoked trout fillet with organic Trentino herbs that can be sliced like an appetizer for a really delicious entrée. One click is enough to put it under the tree!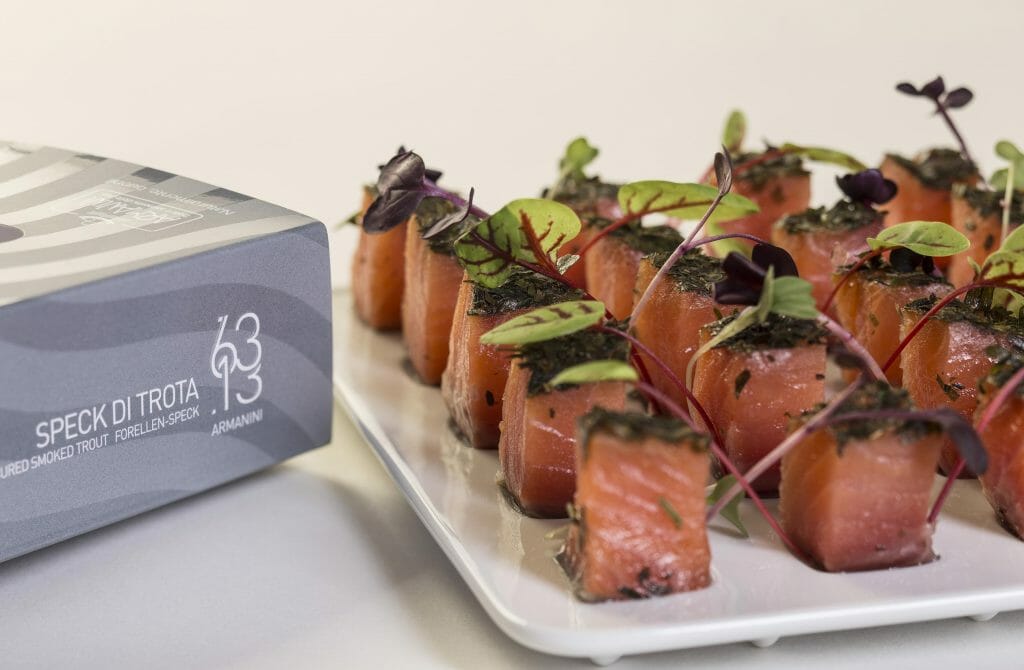 Maso Giare. Red Christmas… like apples from Trentino! If you love this "forbidden fruit", you'll find delicious apple juice and yummy dried apples at Maso Giare, to give to your fruit-loving friends. And, starting this year, all their products are certified organic!
Azienda Agricola Gostner. How about some sweet fruity gifts? You'll love Gostner's tiny fruit jams, such as currant, raspberry, or spiced plum (perfect for creating delicious Christmas cinnamon cookies), but also their dried persimmons, spices, and a delicious black cabbage pesto you can serve on fragrant crostini. All of nature on your table!
Azienda Agricola Acetaia. Another special gift any gourmet would love to receive is the renowned balsamic vinegar produced by Azienda Agricola Acetaia in Cologna di Tenno, obtained by slow cooking Gewürztraminer grape must. This balsamic vinegar, a condiment for refined palates, comes in three different versions. The packaging is rather captivating, somewhat resembling a perfume! It's definitely a must for any chic gourmet!

Agraria di Riva. Agraria's delicacies for a mouth-watering Christmas. Imagine a nice festive basket full of goodies from Garda Trentino. There are lots, and you'll find them all, or almost all, at Agraria di Riva. From the "Brezza Riva Riserva 2016 classic method Trentodoc" to extra virgin olive oil "must" (obtained from first-pressed olives): from the mill directly into the bottle. A real treat. And, to end on a sweet note, Agraria proposes a Christmas Cake that literally melts in your mouth!

Omkafé. An "all Italian" gift. Not everyone knows about Omkafé in Garda Trentino. Omkafé is a high-quality coffee company. If you want to put some really good coffee under the tree, or give some as a gift to friends who love the "drink of the Gods", Omkafé in Arco offers a classic box that will make your Christmas days irresistible with the aroma of coffee!
Olio Cru. There's nothing better than a nice bottle of "green gold" as a gift to put under the Christmas tree. Besides Olio Cru's elegant gift boxes, what's new this Christmas is no doubt their First Evoo, their first-pressed oil available for a limited time only and produced with 100% Garda olives. 

Molino Pellegrini. If you love traditions, nothing better than the products offered by Molino Pellegrini: in addition to corn and buckwheat flours, you can find processed as preparations for polenta of various flavors, biscuits, pasta but also soups and risottos. And, for a perfect skin care, even some very scented soap!
#GIFT IDEAS for wine addicts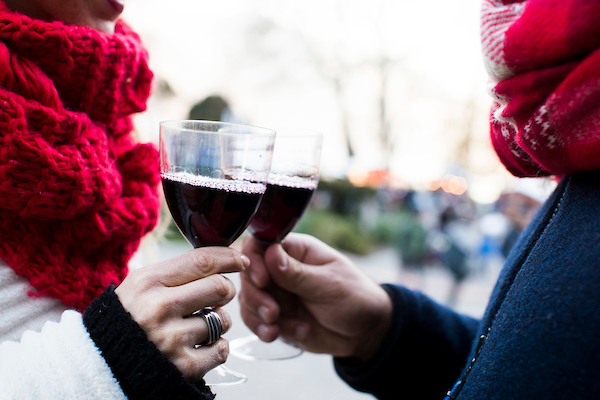 #OUTDOOR EXPERIENCES for Christmas
Give the gift of outdoor experiences for Christmas. It's a promise more than a gift. Experiencing the outdoors in Garda Trentino, the home of outdoor sports like windsurfing, mountain biking, and canyoning! Ready to give the gift of experiences?
Lots of great gift ideas to put under the Christmas tree this year, all waiting to be unwrapped in the company of your loved ones as you reminisce about Garda Trentino, its products, the sensations it offers, and that great joy that envelopes the holiday season. This is the happiness that Christmas is made of.