Vacationers on the hunt for taste? In Garda Trentino, delicacy is at home, especially in autumn thanks to an event like Garda con Gusto - Gourmet Experience. Let's relive the emotions of the last edition together!
"I love Garda Trentino, whose nature offers such unique and genuine products, exquisite without artifice."
Word of chef Ivan Doskovic of the L'Ora Restaurant in Riva del Garda who participated in the last edition of Garda con Gusto – Gourmet Experience , bringing an explosion of Alto Garda to his "Carne Salada De.Co. lounge"!
But let's start at the beginning.
The event, which will appear again in 2021, focuses on three days dedicated to local food and wine, not only the excellence of the territory but also the precious workforce that transforms these products into real explosions of taste.
Lake fish, vegetables such as broccoli from Torbole, small fruits, Dro PDO plums, wine, extra virgin olive oil but also cheeses, honey and then her: the salted meat which is processed and to whose unmistakable taste were dedicated during the event, more lounges like that of chef Doskovic of the L'Ora Restaurant, a stone's throw from Porto San Nicolò and kissed by the homonymous wind.
Living room Carne Salada De.Co. Macelleria Bertoldi and L'Ora Restaurant by Chef Ivan Doskovic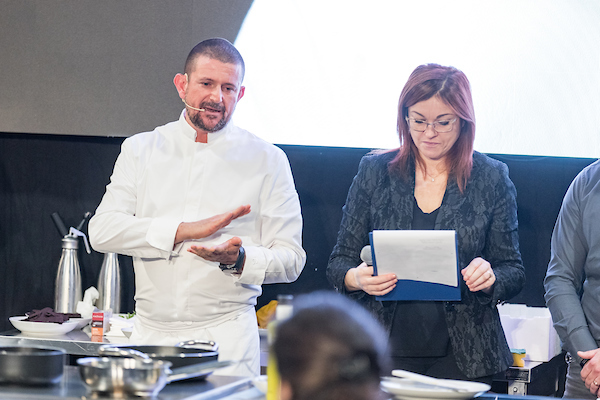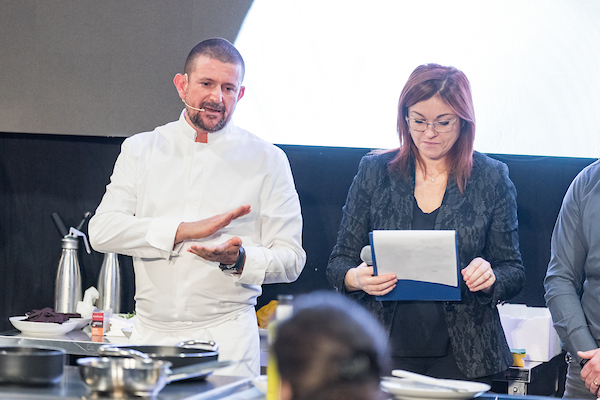 Three proposals, all delicious of the L'Ora Restaurant in collaboration with the trusted butcher of chef Ivan or the Macelleria Bertoldi of Riva del Garda.
Almost 60 years of experience for this business which was opened in 1947 in Torbole sul Garda and then over the years has become a reference point for all gourmets looking for a raw material of excellence.
Among the three gourmet proposals in the lounge of L'Ora, all based, in fact, on Carne Salada De.Co., one for chef Ivan stands out:
"Paccheri Monograno Felicetti au gratin filled with carne salada and pumpkin cream". The idea stems from the desire to use a seasonal product such as pumpkin together with a white meat sauce that has become the filling of the Felicetti pacchero.
A pasta shape conceived as if it were a cannolo and, to decorate the dish, a fried waffle of puffed pacchero with diced pure carne salada.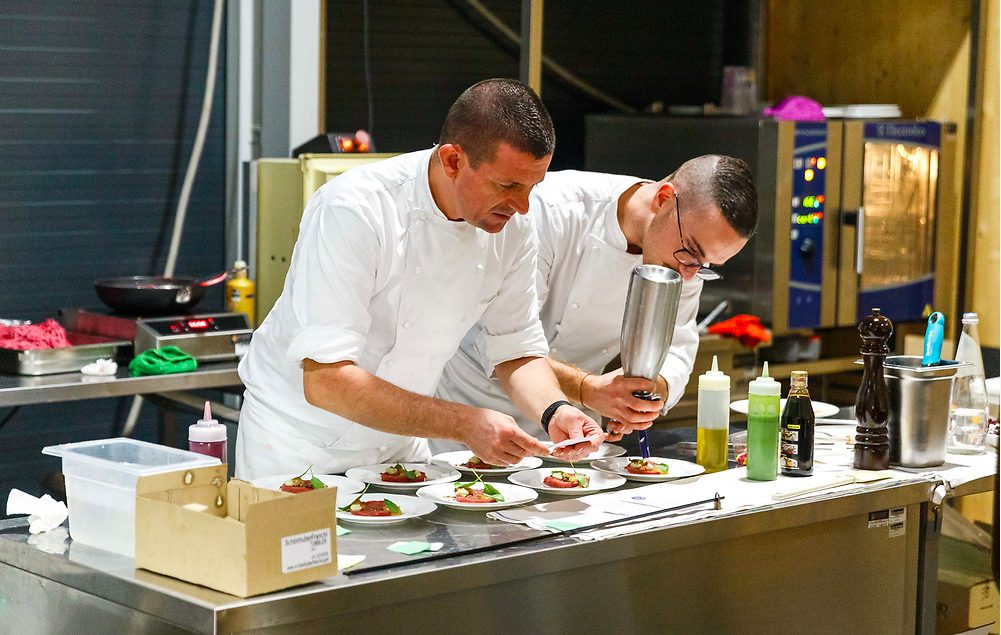 The excellence that can never be missing on chef Doskovic's tables? Agraria di Riva del Garda extra virgin olive oil.
"A drop of this" green gold "gives that extra touch to any course!".
And, if when asked: "what do you choose between salted meat and lake fish", the chef had some hesitation, what he had no doubts about is the certainty of being able to work (thanks to the very high quality of these raw materials), a product that will become, with the dexterity of a good chef like him, a true gourmet meal.
If you want to taste the delicacies of Garda Trentino, take a trip to the "L'Ora" restaurant and you will discover which excellences Ivan played this time while waiting to be able to savor them again in Garda con Gusto – Gourmet Experience 2021.